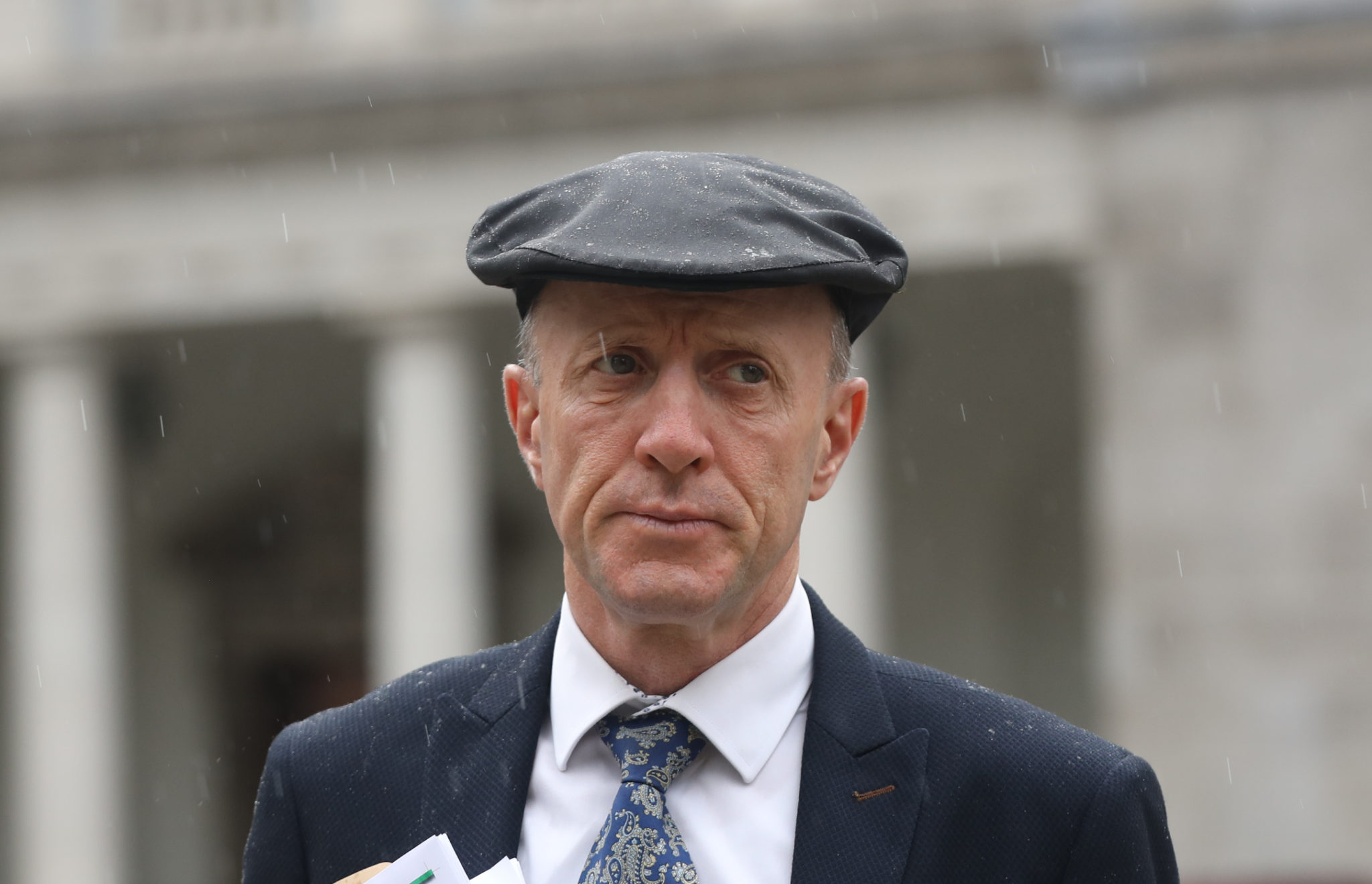 Hare Coursing: Healy Rae says blood sport takes care of animals
Michael Healy Rae has pushed back against animal rights campaigners who want to ban hare racing in Ireland, saying the animals are "cared for" at sporting events.
The government has renewed the licenses of coursing clubs to capture live hares for the winter season.
Irish Council Against Blood Sports (ICABS) spokesperson Aideen Yourell said: "The issuance of a license for the snatching of shy and helpless hares from the wild to be used as live decoys in front of greyhounds at racing matches is absolutely barbaric in our day and age."
Live hare racing is illegal in all parts of the UK.
speaking on Newstalk breakfast this morning, Kerry Healy Rae's Independent TD said: 'Very high standards are set and upheld by the ICC [Irish Coursing Club]. All the different clubs across the country operate to the highest standards."
"There are vets present at all times. There are vet inspections of the hares before and after."
"High standards for cruelty"
Yourell called Healy Rae's comments "ridiculous".
"No amount of high standards and the presence of veterinarians is going to alleviate the terror and stress of hares being released in front of two greyhounds."
"It won't change anything for the hare," she said. "High standards of cruelty – there's no such thing. It's ridiculous to say that."
"You would stand there and say to yourself, what year is it and what planet am I on?"
Yourell said she has seen racing events where hares have been mauled.
"It's heartbreaking."
"You would stand there and say to yourself, what year is it and what planet am I on?"
Healy Rae said these situations are "exceptions".
"These are the facts of life."
"Slippery Slope"
Healy Rae expressed concern for the hare population, which he said the race helps maintain – "the reason being that the hares are actually cared for and released into the wild in places where they will survive".
"If we go down the slippery slope of banning hare racing, the next thing they would say is that all race courses should close."
"The next thing they would say is that we shouldn't be breeding animals for sport, because we really shouldn't be breeding animals to kill to eat."
Image: Leah Farrell/RollingNews